Board of Directors

Clifford Thomas Elphick
Non-Executive Chairman
Clifford Elphick is the founder and CEO of Gem Diamonds Limited, a diamond mining company listed on the Main Market of the London Stock Exchange. Mr Elphick joined Anglo American Corporation in 1986 and was seconded to E Oppenheimer & Son as Harry Oppenheimer's personal assistant in 1988.
In 1990 he was appointed managing director of E Oppenheimer & Son, a position he held until his departure from the company in December 2004. During that time, Mr Elphick was also a director of Central Holdings, Anglo American and DB Investments. Following the buy-out of De Beers in 2000, Mr Elphick served on the De Beers executive committee until 2004. Mr. Elphick formed Gem Diamonds Limited in July 2005.
---

Clinton James Dines
Non-Executive Director
Clinton Dines has been involved in business in China since 1980, including senior positions with the Jardine Matheson Group, Santa Fe Transport Group and Asia Securities Venture Capital. In 1988 he joined BHP as their senior executive in China and, following the merger of BHP and Billiton in 2001, he became president, BHP Billiton China, a position from which he retired in 2009.
---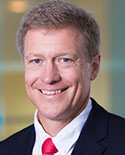 Mr Jonathan Andrew Velloza
Non-Executive Director
Johnny Velloza has a wealth of experience in the mining industry and is currently completing his tenure as Deputy CEO and COO of Gem Diamonds Ltd. Prior to this he was with BHP Western Australia Iron Ore where he was General Manager at Mining Area C, the largest iron ore mine in the BHP portfolio, from 2013 to 2015, leading a number of successful operational efficiency programs. He has also acted as a Senior Exploration Manager in Zambia and Chile for BHP from 2011-2013, Operations Manager at AngloGold Ashanti from 2009-2010 and held numerous managerial positions at De Beers from 2001-2009.
Mr Velloza holds a Bachelor's degree in Mining Engineering from The University of Johannesburg and a Bachelor's degree in Business from The University of South Africa.
---
Mr Peter Hill
Non-Executive Director
Mr Hill is Head of Iron Ore Marketing at Glencore International AG. Mr Hill brings over 14 years' experience in the mining sector, having joined Glencore in 2009 and was previously at BHP Billiton.
---
Mr Denis Weinstein
Non-Executive Director
Mr Weinstein is a trader in Glencore International AG's Iron Ore Marketing team. Mr Weinstein rejoined Glencore in 2022, having previously been with the company from 2012 to 2020.